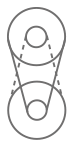 Applications
This application list will help you find the right Pushbelt per type.
Although every effort has been made to provide accurate information in this list, we are not accountable for errors or mistakes. This material may not be used without written permission of CVT Pushbelt BV.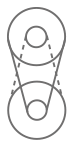 Stay up to date with CVT Pushbelt
Register now for our newsletter and stay informed of the latest news.
[contact-form-7 id="2009″ title="Contactformulier 1″]